Lynda Glinski
Attorney Profile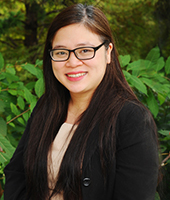 Attorney Lynda Glinski is passionate about helping people going through the difficult times of their life. Mrs. Glinski practices a wide range of family matters including divorce, child custody and support, modifications of custody and support orders, protective order, pre-nuptial and post nuptial agreements. She understands the emotional tolls of the family law process. She strives to help clients to obtain the best possible outcomes in the most amicable ways. She is willing to listen to her client's struggle. She is also a fierce advocate for her clients' rights. Mrs. Glinski also enjoys assisting clients to prepare for the latter part of their life. She helps clients prepare wills, powers of attorney, and advance directives. She also helps clients with probate administration, obtaining heirship declaration, and other probate matters.
Mrs. Glinski is a first-generation immigrant from Vietnam. She understands the diversity and difference in cultures, and is fluent in English and Vietnamese. Mrs. Glinski completed her undergraduate from University of Houston, and obtained her law degree from Mississippi College School of Law prior to becoming a member of State Bar of Texas.
Outside of practicing law, Mrs. Glinski enjoys spending time with her family and young children.  She loves reading, traveling and good food in Houston.