How to Stop Foreclosure in Texas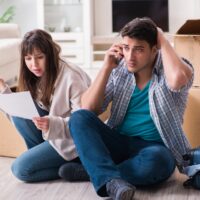 If you are struggling with debt and behind on your mortgage payments, you might be concerned that your mortgage lender or other creditor will move to foreclose on your home. There are options for debtors to delay or prevent foreclosure. Continue reading to learn about your options for postponing foreclosure in Texas, and reach out to an experienced Houston consumer bankruptcy attorney to discuss your options for debt relief in Texas.
Be proactive
Don't wait for the mortgage lender to contact you if you miss a payment. Be proactive on your own behalf and contact them. Many times you can make an agreement to pay just the escrow (taxes, insurance) amounts for a specific month and push the principal payment to the end of your loan. Avoiding foreclosure is better for you than trying to stop it.
Forbearance agreement
A forbearance agreement is a modification to your loan agreement in which your mortgage lender agrees to stop foreclosure. In exchange, you agree to continue your regular payments going forward and typically will also agree to pay back all the overdue amounts within a certain amount of time. For example, you could agree to pay one and a half payments for the next few months to cover all of the amounts you are currently past due, or to repay all overdue amounts in a lump sum in 90 days but secure relief for the moment. If you expect to come into funds in the near future, forbearance gives you additional time for those funds to arrive.
Forbearance allows you to get a bit of extra time to repay past due amounts or payments in the near future, but it will not reduce your overall obligation. Moreover, you will likely have to pay the full amount of all past-due payments soon; typically, banks will not push the overdue payments to the end of your loan term.
Loan modification
Modification of a loan is a change that the lender makes to the terms of your loan agreement. Your lender might agree to a reduced monthly payment or lower interest and a longer loan term, for example, to make your monthly payments more affordable. Certain federal and state programs may be available for modifying a home loan, including the Home Affordable Modification Program (HAMP). Banks might permit a home loan modification because they typically prefer to keep regular payments rather than go through the expensive process of foreclosure and sale, and because they are likely to collect more in the long run through interest.
Chapter 13 bankruptcy
If you cannot secure a loan modification and a forbearance agreement is not feasible, then you might be able to stop foreclosure by filing for Chapter 13 bankruptcy. When you file for Chapter 13, the court will issue an automatic stay that stops all collection proceedings, including home foreclosure. You may be able to restructure your debt and establish a repayment plan that you can afford and protect your home from foreclosure in the process.
For professional, effective, and understanding legal help with consumer debt relief, contact the Houston Law Office of Maria Lowry at 713-850-8859.