Moving Out of State without a Custody Agreement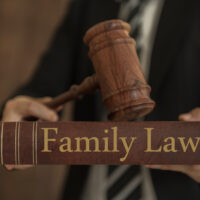 When you become a parent, your life will become tied to that of your co-parent, even after a divorce. Unless you have been granted sole managing conservatorship (commonly referred to as "sole custody"), decisions about how your child is raised and educated, as well as where they live, will need to be made with your co-parent's input. A parent may only move out of state with their child with the other parent's consent, or with a court's permission, which will be granted only when particular conditions are met. If a parent moves without that consent, they could face serious legal repercussions. Learn more below about moving out of state without a custody agreement, and contact a seasoned Houston family law attorney for more information.
What happens when parents move with their children without a prior agreement?
Parents who share joint managing conservatorship (joint custody) have a right to remain a part of their child's life, including spending time visiting with their child in person. Parents who share custody have a moral and legal obligation to receive their co-parent's permission before moving out of state with their child. In some cases, where a parent wishes to move out of state with their child, the parents may be able to reach an agreement between themselves about the move. When parents can't reach an agreement privately, the parent who wishes to relocate must seek the court's consent for the move.
Moving without consent could lead to serious consequences
If a parent believes that the other parent is planning to take the child out of state without consent, the non-moving parent has options under Texas law. If the parent has not yet moved, the other parent can seek a temporary restraining order preventing the move. Violating a temporary restraining order could result in fines or even jail time for being in contempt of court. In some cases, a non-custodial parent may need to pursue their custodial rights in the state in which the child is now living, rather than their original home state. An experienced Texas family law attorney can help you understand your rights if you or your co-parent wishes to move out of state with your child.
For compassionate, seasoned, and professional legal help with a Texas family court case, contact the Houston Law Office of Maria Lowry, PLLC, at 713-850-8859.