Choosing the Right Divorce Lawyer for You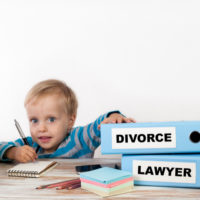 Most of us will find ourselves involved in a legal case at one time or another in our lives, but few if any will have the personal impact of a divorce or dispute over child custody. You'll want to find an attorney you can rely on during your divorce, one who understands your needs and desired outcome and can give you the time and attention you need. Choosing the right divorce attorney can have major implications for your case, and so it requires serious consideration. Read on to learn about what factors you should consider when hiring a divorce attorney.
Will they conduct your case in your desired manner?
Some divorcing couples have worked out most of the details of their split before filing for divorce, and some know they're in for a long and bitter fight in court. If you know that you want to have as peaceful and amicable a divorce as possible, be sure you express this to a prospective attorney. Be sure to find out if they have experience with divorce mediation and will help you resolve as many issues as possible without involving the court. Likewise, if you fully intend to take your divorce through trial and anticipate a long fight, find out if a prospective attorney has trial experience and is ready to duke it out in court.
Do they have the time to dedicate to your case?
When conducting a consultation with a possible client, some law firms will have that client meet with an experienced senior partner but will ultimately assign the case to a more junior associate due to the partner's busy schedule. Be sure you know (and like) the attorney who will be handling your case. Ask about how you can expect to receive updates or ask questions about the status of your case. Make sure you feel comfortable sharing what may be intimate details about your marriage and finances with that person.
Do you know how they charge for their divorce cases, and if there are ways you can mitigate your costs?
Some Texas family law firms advertise a flat fee for divorce cases, but they end up charging additional fees that can inflate your total cost. Make sure you understand the fee structure when speaking with a prospective attorney, and ask if there are ways that you can reduce the costs associated with your case.
If you're in need of compassionate, skilled and knowledgeable legal help with a Texas divorce or custody dispute, contact divorce lawyer, Maria Lowry at 713-850-8859.