Collecting Documents for Your Child Custody Hearing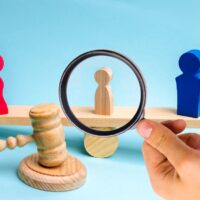 Custody battles can be challenging and emotionally taxing. If you are in the midst of a custody battle after a separation or divorce, it's important to keep a level head and remain responsible and diligent in order to protect your parental rights. Like any legal dispute, much of the case turns on documentary evidence. Even though child custody feels much more like a personal, subjective matter as opposed to an objective, legally definable issue, the evidence you provide in support of your position is vital in ensuring that you get the child custody arrangement you desire and deserve. Continue reading for tips on collecting documents in advance of your child custody hearing. If you have questions about Texas child custody or child support matters in Harris County, reach out to a knowledgeable Houston family law attorney.
What Matters for Child Custody Disputes?
If the parties can reach agreement on child custody, courts will typically adhere to the wishes of the parents. If the parents cannot agree, then the court will hear arguments from both sides and render a decision on the matter. The court may award primary custody (known as "sole conservatorship" in Texas) to one parent or decide upon joint conservatorship, under which both parents would share in important decisions regarding the child's upbringing.
The court's decision will focus on the best interests of the child, which in turn will depend on several factors. Texas courts prefer to award a joint conservatorship unless there is a particular reason to prevent one parent from having legal control over the child, such as if the parent has a history of abuse, neglect, or drug and alcohol addiction. Even in a joint conservatorship, however, one parent will be given the right to determine the child's primary residence.
The court will consider many factors including the child's age and preferences, the child's relationship to each parent, the child's emotional and physical health and needs, each parent's health and finances, and any history of abuse or neglect.
Documents to Collect for Child Custody Hearings
A number of documents may come into play at your child custody hearing. The documents will be used to support your position on child custody, serving to address one or more of the factors that the Texas court will consider when making its custody decision. Relevant documents may include:
Texts, emails, voicemails, or other communications. If you have written proof concerning your spouse's parenting time habits, such as abuse or neglect, or proof that you are adhering to all of your parental duties while your spouse is not, such messages can support your case. However, if you are thinking of recording your child or co-parent for the purpose of building your case, know that this can work against you rather than for you. Too often parents get caught up recording what the other parent is doing or saying and forget that what they should be doing is removing the child from the situation.
Financial records. The finances of each party are relevant to child custody determinations. You'll need proof of your income, taxes, and other assets. Documents proving that you pay for household and child-rearing expenses can also be helpful.
Your child's records. Documents showing how your child is doing in school and other facets of life may come into play. For example, you might show your child's report card or written commendations from teachers to show how well your child performs when in your care. On the other hand, medical records showing that your child tends to suffer an injury while in the care of the other parent may go to show that they are abusive, neglectful, or otherwise pose a danger to the child.
Talk to your Texas child custody attorney about which documents to collect in advance of your hearing to promote your side of the case.
Keeping Your Own Notes
In addition to other documents, keeping a detailed child custody journal can be vital to your custody case. Keep a thorough and accurate log of your custody time and visitation, including the time you spend with your child, pick-up and drop-off times, and the types of activities you and your child share. Take notes whenever your ex causes problems, such as by showing up late to pick-ups or drop-offs, missing their parenting time appointments, or engaging in problematic behavior such as starting a fight in front of the kids. If your ex only shows up for parenting time once every few months, you might be able to argue that they do not deserve shared custody rights. Your detailed notes can help your attorney build a strong case for increased custody rights.
If you're going through a divorce in Texas and want experienced, dedicated, and talented legal help in resolving a custody dispute or reaching a divorce settlement, contact the Houston offices of family law attorney Maria Lowry for a consultation on your case.