Considering Filing for Divorce? Take These Steps Now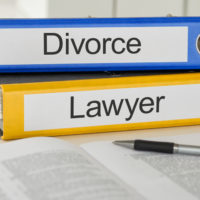 Filing for divorce can be an emotionally painful process. Sometimes, previously-reasonable spouses react erratically when served with divorce filings, lashing out angrily and spitefully in ways that can be painful, harmful, or costly. In order to prevent the costs, duration, and ugliness of your divorce from spiraling out of control, there are steps you can take prior to filing that will help you get your affairs in order. Read on to learn how to prepare for a divorce.
1.) Change your passwords
An angry spouse might try to access your personal email or separate financial accounts to try to hurt you. If you and your spouse share passwords, or if you use the same password for every account, change that password to something your soon-to-be-ex will not be able to guess. Change passwords for you email accounts, cloud accounts or Apple ID, and accounts with phone service providers.
2.) Deactivate your social media accounts
Without even realizing it, you likely share a great deal of personal information on social media these days, including photos and information about where you go and what you do. This information is not protected from turning into evidence, should it be accessed by someone who wishes to paint you in a negative light. Making your profile private may not be enough; deactivate it so that even people you consider friends won't have access.
3.) Ensure that you have copies of your financial records, such as bank account statements and tax returns
Once your spouse finds out that you want to split, they may take out their anger on you by destroying financial records or withdrawing large sums of money from joint accounts. Be sure you have records of how much was in your shared accounts prior to filing for divorce, as well as copies of tax returns from the past few years, and obtain credit card statements for shared cards.
4.) Set aside funds or ensure that you have access to credit to cover post-separation costs
Divorce is expensive for numerous reasons, one of which is the cost of establishing a separate home. Be sure that you've set aside funds to cover the cost of a deposit on an apartment and costs of living, and that you have your own line of credit to cover unanticipated costs.
5.) Choose a lawyer you can trust
An experienced family law attorney can help guide you through the initial stages of a divorce with compassion and experience. It's never too early to begin speaking with a lawyer about your split.
For assistance with a Texas family law matter, such as a custody dispute or divorce, contact a seasoned and knowledgeable Houston family law attorney at the Law Office of Maria Lowry for a consultation, at 713-850-8859.