Estate Planning During Coronavirus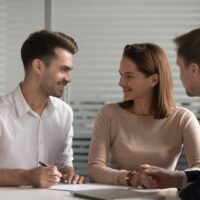 The coronavirus pandemic has disrupted nearly every facet of daily life, as well as business and legal proceedings. The U.S. economy is dipping to depression levels. The crisis is a stark reminder of the importance of having your financial ducks in a row. Things can change for the worse in a heartbeat. Rather than sitting idle and feeling powerless, now is the perfect time to work on your estate plan. Although there are shelter-in-place and quarantine orders in many locales, there are still steps you can take to work on your estate plan. Read on for some estate planning you can take care of even during quarantine, and reach out to a dedicated Houston estate planning attorney for help managing your financial future.
The basics: will, power of attorney, medical directive
A comprehensive estate plan is ideal, but if you are just looking to protect yourself with the bare minimum as the pandemic puts everyone's life at risk, there are three things that everyone needs at the very least: a will, a power of attorney, and a medical directive.
Draft a will to make sure that your assets are distributed in accordance with your wishes, should you unexpectedly pass away. You do not want your family dealing with the fallout from intestate succession (i.e., probate without a will). Make sure your loved ones and your finances are taken care of, should you pass.
Establish a durable power of attorney (POA). A POA can make financial and medical decisions on your behalf if you are incapacitated and unable to make decisions for yourself. You can determine the extent of their powers, and you can even have different POAs for financial decisions and medical decisions. If you should get severely ill, for example, if you fall into a coma, it is important to know that a person you trust is making the right decisions for your health and your future.
Set a medical directive. A medical directive gives guidance on how medical professionals should handle your care in the event you lack the capacity to make decisions on the spot. The directive can supplement your medical POA, ensuring that your healthcare is conducted in accordance with your wishes even when you are unable to tell doctors what you prefer.
Meet with your estate planning attorney and other parties remotely
If you are revising your estate plan, you will want to consult with your team: attorneys, accountants, money managers, etc. Even though your agent's physical office might be closed, many are offering remote services. Phone calls and teleconference meetings are very common at the moment. Most estate planning discussions, in particular, can happen remotely. Court appearances and hearings are typically not required. Speak with your lawyer and other agents about their remote meeting capabilities.
You can still get documents notarized
In the current pandemic, it can be dangerous and against government orders to gather multiple people in a single location. If you are trying to effectuate a will, trust, or other legal document that requires a notary, it is not advisable to go to the notary's location or bring them to your home. Luckily, there are still options for notarization.
The Texas Secretary of State officially recognizes online notaries, meaning a notary who has the authority to perform a remote notarization using an audio-visual conference rather than having the individual physically appear before the notary at the time of the notarization. Work with your estate planning attorney to identify and retain a properly licensed remote notary.
For professional, detail-oriented, and effective legal help with your Texas estate plan or probate matter, contact the Houston Law Office of Maria Lowry at 713-850-8859.