Divorce Mediation Checklist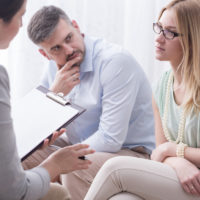 Courtroom divorces can take years to resolve and require thousands of dollars in costs and fees, all while taking a high emotional toll on the spouses and their children. More and more divorcing couples are instead choosing divorce mediation, an out-of-court approach to dividing marital property, determining how child custody will be shared, and allocating support payments. In Harris County divorce cases, mediation is a mandatory step that is required in all contested matters, so it's especially important that you understand family mediation and are thoroughly prepared to enter mediation as part of your Houston divorce. Before your first mediation session, there are certain questions you should answer and documents you should gather. Read on for a helpful divorce mediation checklist, and contact an experienced Houston family law attorney to make sure you are well-prepared and well-represented in a Harris County divorce mediation.
Answer the following questions for yourself prior to mediation:
What issues are most important to you? Make a reasonable list of the subjects you care most about, ranking them in order of importance. Knowing these priorities going in will help you avoid fights over less-meaningful issues.
Where are you willing to compromise? Mediation only works if spouses are willing to compromise on the outcome of certain issues. You will lose the good will of both your mediator and your spouse by insisting on getting your way every time, rather than only when it matters to you most.
How will your expenses change after the divorce? Understanding how your finances will look after the split will help you understand how much you can afford to pay or what amount you request in spousal support.
What seems like a reasonable custody sharing agreement to you? If you're a parent, determine what you feel would be a fair division of parenting time between you and your co-parent. Consider where you and your spouse plan to live after the divorce, and whether you'll be close enough to one another to enable frequent changes in custody. Consider summer and holiday breaks, which parent will handle childcare and transportation to extracurricular activities, and how you'll divide important holidays.
Gather the following documents to bring with you to a mediation session:
Documents showing the costs of childcare
Documents proving healthcare expenses for you and your children
Bills for school tuition and/or extracurricular activities
Account balances for checking, saving, retirement, and investment accounts
Documents showing the purchase date and value of large property items, such as a home, car, or other valuables
A list of valuable personal property you'll be dividing, such as artwork or jewelry
Information on debts you share with your spouse, such as credit card debt or loans taken out during the marriage
Call Attorney Maria Lowry in Houston to Discuss Mediating Your Divorce
Get help preparing for mediation of your divorce in Harris County, Texas by contacting the professional and experienced Houston divorce attorney Maria Lowry at 713-850-8859.