Four Things to Know Before You Begin an Adoption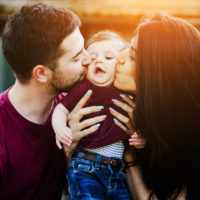 1. There will probably be delays.
Adoption is a complex process with many moving parts, allowing for countless ways that the finalization of your adoption can be delayed.If you're adopting from overseas, you'll need to be prepared to deal with slow-moving bureaucracies both in your child's home country and your own. If adopting in the US from a private agency, you may have difficulty finding the right birth mother, or end up having to find a new one after a birth mother's change of heart. Make sure that you and your spouse are prepared in advance for these delays and are committed to working through them rather than allowing yourselves to feel tempted to give up.
2. Make sure you've saved more than you think you'll need:
If you're adopting through a private agency, you may have received an estimate of how much you should expect to spend on the adoption process. These estimates are notoriously low. Many families who have completed an adoption recommend setting aside two to three times the amount that agencies suggest you'll need to complete the process.
3. Surround yourself with a supportive community:
There are many people who don't understand why anyone would want to adopt rather than have their own biological children, or who will insinuate that adopted children will never be truly "yours." Additionally, if your children don't resemble you, strangers may stare or say rude or hurtful things. Find family members and friends who understand the challenges you're facing and are supportive of your decision to adopt who can encourage you during this process. There are also online forums and private Facebook groups where you can communicate with people who have already been through the adoption process and can offer tips or support.
4. A good lawyer can offer support and make the process run smoothly:
Be sure to find the right Texas adoption attorney to walk you through this process. Choosing an attorney early in the adoption process can help ensure the success of your adoption and provide support for all the legal issues that arise during an adoption, allowing you to focus instead on preparing for a new addition to your family.
If you are considering adopting a child in Texas, contact the compassionate, experienced, and dedicated Houston family law attorney Maria Lowry for a consultation at 713-850-8859.