Helping Your Children Feel at Home when Sharing Custody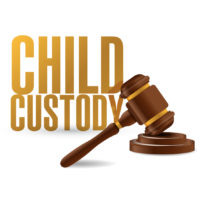 After a divorce, children are often required to alternate between the homes of their two parents as part of a custody-sharing arrangement. This amount of transition between homes can be stressful for anyone, and especially so for a child who has already experienced a major change in the form of your divorce. Fortunately, there are steps that you as a parent can take to make your kids' lives easier. Read on to learn about some ways to help your child feel comfortable when switching homes as part of a custody agreement.
Provide your child with a space that is just theirs
Switching from home to home can leave your child feeling as though neither place is truly theirs. Make sure your child has a section of the home that they can decorate and make into their own space, even if you don't have enough space for them to have their own room.
Make sure kids can leave things behind in your home
Packing everything you need for several days or a week can be difficult even for adults. Rather than expecting your children to live out of a suitcase, make sure they have duplicates of some items in each home, such as toothbrushes, pajamas, several outfits and underclothes. This will also make it less difficult to handle an emergency where the child needs to stay at your home on short notice.
Put a routine in place
It's a cliché because it's true—children thrive on routine. Create a routine for how things work when the kids are at your house, such as how they should get ready for school on weekdays, or special meals such as "taco Tuesdays" or "sushi Fridays." These simple but reliable events can help your kids feel more relaxed and stable, despite the movement between two houses. The routine doesn't have to be the same in both homes for it to be effective.
Keep items that are just for your kids in your home
Having special treats around for your kids will help them feel thought-of and at ease. Make sure that you have the sorts of snacks and foods on hand that your kids love to eat, as well as movies they enjoy watching and their favorite toys.
If you're considering divorce in Texas and want to ensure that you're represented by a child custody attorney, contact the Houston Law Offices of Maria Lowry for a consultation at 713-850-8859.