How Long Can You Expect to Pay or Get Alimony in Texas?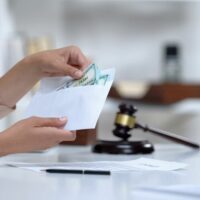 Alimony, also called spousal support or spousal maintenance, is a hotly contested issue in many divorces. High-income spouses often resent the obligation to pay their ex for years after a divorce, while lower-earning spouses rely on alimony to meet basic needs. Alimony is not, however, meant to be forever. Texas law sets specific guidelines on how alimony should be calculated and how long it should last. Read on for a discussion of how courts determine alimony in Texas, and call a knowledgeable and effective Houston divorce and alimony attorney for help with a Texas family law matter.
Minimum Requirements for Alimony
In Texas, not every divorce judgment will include an order of alimony. To qualify for alimony (assuming the parties have not already agreed on alimony as part of a divorce settlement), the party seeking alimony must first demonstrate that they do not have sufficient income to support themselves at a reasonable level.
In addition to needing alimony to meet basic needs, the party seeking alimony must demonstrate that at least one of the following applies:
The supporting spouse was convicted of an act of domestic violence within two years of filing for divorce;
The spouse seeking alimony is unable to earn income sufficient to support themselves due to physical or mental disability;
The couple has been married for at least ten years and the requesting spouse lacks the ability to earn income sufficient to meet basic needs; OR
A child of the marriage has a disability which prevents the requesting spouse, who cares for the child, from earning sufficient income.
How Much Alimony Will a Texas Court Award?
The most a Texas court will award in alimony is the lower of either $5,000 or 20 percent of the paying spouse's average monthly gross income. The court will weigh a variety of considerations pertaining to each spouse's finances and contributions to the marriage to determine a fair alimony award.
How Long Does Alimony Last?
The duration of alimony will depend in large part on the circumstances of the marriage. Typically, the court will set the shortest duration of alimony possible that still grants the recipient spouse a reasonable amount of time to earn enough money to meet their monthly expenses. The court may order additional time if the spouse is caring for an infant, caring for a child of the marriage that has a disability, has a disability themselves, or some other compelling reason prevents the spouse from earning their own income. If indefinite alimony is awarded due to one of these conditions, the paying spouse is entitled to periodic review by the court to evaluate whether the condition meriting perpetual alimony continues to exist.
Outside of indefinite alimony based on the disability of the spouse or a shared child, the law imposes caps on the maximum duration of alimony depending on the basis for the award:
If the award is based on family violence and the parties have been married less than ten years, or the parties have been married between 10 and 20 years, then the maximum duration is five years.
If the parties have been married between 20 and 30 years, alimony is capped at seven years.
If the parties have been married for more than 30 years, alimony is capped at ten years.
If you're dealing with matters concerning alimony, property division, child support, divorce, or other family law issues in Texas, get legal help protecting your rights by contacting the dedicated and professional Houston family law attorney Maria Lowry at 713-850-8859.