How to Tell Your Spouse is Hiding Assets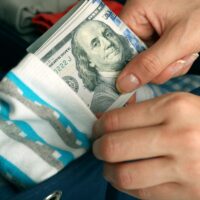 When you go through a divorce, both parties are required to disclose all of their assets and sources of income to their spouse and the court. Even if you intend to settle, both parties are entitled to full disclosure from one another to ensure the settlement is reached based on full and accurate knowledge. If your spouse fails to fully disclose their assets, they may be subject to penalties for lying to the court, including monetary penalties, divorce issues being resolved in your favor, and even being held in contempt of court. Of course, in many cases, it's difficult to identify whether your spouse is hiding assets from you. Below, we discuss some of the signs to watch out for that may indicate your spouse is trying to hide assets. Contact a Houston family law attorney for assistance with your Harris County divorce.
Hiding Bank Statements, Financial Documents
If you find that you are no longer receiving bank statements or other financial documents, or that the documents are being delivered to your spouse's work instead of to the home, then your spouse might be trying to hide unusual financial activity. Any efforts to limit your knowledge of the family finances may indicate that your spouse is trying to hide assets from you during the marriage or as part of equitable division during divorce.
Sudden Decrease in Salary
An unusual decrease in salary could indicate that your spouse has agreed to deferred commissions, benefits, or income. If they do not receive that income until after the divorce, then it will not be attachable as part of the divorce and will not affect matters like spousal support.
Discrepancy Between Lifestyle and Income
If your spouse has taken a pay cut and yet appears to be living a life of luxury (new vehicles, lavish vacations, large purchases, etc.), they might be hiding assets or other sources of income. Pay attention to their reported income and their behavior and make sure that they match up.
Unusual Account Activity
Watch out for sudden, large withdrawals, purchases, or transfers to other accounts. If your account activity has been relatively stable for a number of years and suddenly you are seeing unexpected events, it could be a warning sign. Talk to your spouse about the strange activity or contact a family law attorney.
Intentional Overpayments
If your spouse intentionally overpays loans or taxes, they might later be entitled to a refund. In the meantime, they have lower reported income or assets for the duration of the divorce. Overpayment can allow them to effectively park their money somewhere else to make it unreachable in the divorce and then recover it later.
Large Gifts or Loans to Friends, Family
If your spouse starts giving away all of their money and assets to friends and family, they might be trying to hide or park their assets elsewhere until the divorce is finalized.
Sudden, Unknown Debts
In addition to lending money to friends and family, your spouse might try to hide cash assets by taking large "loans" from others. Repaying these "loans" may actually be a means to move money around without triggering scrutiny in the divorce court.
Unusual Foreign Trips
Many people travel abroad for work, but if you notice your spouse taking additional, unexpected trips, it may be a sign that they are hiding assets overseas. Offshore bank accounts can be difficult to locate and attach for a domestic legal proceeding.
If you're going through a divorce in Texas and want knowledgeable, passionate legal help in identifying assets, securing favorable asset distribution, resolving a custody dispute, or reaching a divorce settlement, contact the Houston offices of family law attorney Maria Lowry for a consultation on your case.