Money Is Not "Tangible Personal Property" in Recent Divorce Case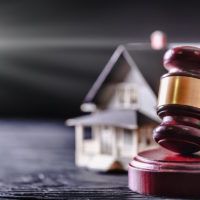 The fallout from divorces, unfortunately, often does not end when a final divorce decree is entered. Parties commonly drag their feet in transferring property and other assets in accordance with the divorce order. As with any other type of legal dispute, state law encourages people to act quickly to secure their legal rights rather than leave other parties unsure as to whether some claim for money or property will hang over their head for years to come. A Texas court recently issued an order that helps people who, for one reason or another, did not move fast enough in seeking enforcement of a property division order. Continue reading for details about the case, and contact a dedicated Houston property settlement attorney for help fighting for and enforcing your rights in a Texas divorce in Harris County.
Court Finds Statute of Limitations Does Not Bar Suit to Enforce Property Division
The statute of limitations is the deadline by which a person must bring a lawsuit for a given claim or set of claims. The limitations period varies depending on the nature of the legal claim. Section 9.003 of the Texas Family Code establishes that a suit to "enforce the division of tangible personal property" following a decree of divorce or annulment must be filed within two years of the date the final divorce decree was signed or becomes final after appeal. A Texas court recently addressed what falls in the category of "tangible personal property."
The case entitled Chakrabarty v. Ganguly concerned a divorce decree entered in 2012. After Chakrabarty failed to comply with some of the provisions in the decree, Ganguly filed a motion for enforcement in 2016 and filed an original petition for breach of alimony contract based on Chakrabarty's failure to pay alimony. The family court ruled in Ganguly's favor, ordering her ex-husband to transfer funds per the divorce decree and the alimony contract. Chakrabarty appealed based on section 9.003, setting a two-year statute of limitations for enforcement actions concerning the "division of tangible property." The lawsuit was brought four years after the divorce decree.
Appeals Court Deems Money is not "Tangible Personal Property"
Based on existing precedent from the Court of Appeals of Texas, the appellate court agreed that money qualifies as "tangible personal property" and that her suit was time-barred. Ganguly then sought en banc review, asking the entire Court of Appeals of Texas for the Fifth District to overturn its own precedent and find that money is not "tangible personal property." On en banc review, the Court of Appeals found that its own precedent was contrary to both the U.S. Supreme Court and other Texas courts of appeal. Courts had held that money and stock, for example, were considered "intangible" personal property for the purposes of taxation. Other Texas courts of appeal had cited the legal dictionary definitions of tangible personal property to rule that money and stock were not tangible. For those reasons, the court held that money and stock are not "tangible personal property" triggering the two-year statute of limitations under section 9.003 of the Texas Family Code.
If you're facing divorce in Texas, get legal help through the process by contacting the compassionate, dedicated, and effective Houston divorce lawyer Maria Lowry at 713-850-8859.