The Role of a Forensic Accountant in a Divorce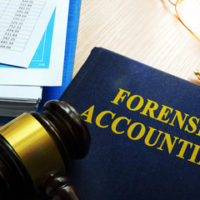 Money woes are one of the leading reasons that couples seek to divorce—and also a leading source of controversy during the divorce itself. Some couples use money as a way to exact revenge on their former partner, either by fighting tooth-and-nail for every dollar they believe they deserve, or by secreting away funds from marital accounts that would have otherwise been divided equally. Spouses who fear that their ex might be hiding assets or stealing from shared accounts might benefit from using a forensic accountant to help them seek out fraud. Read on to find out what a forensic accountant can do to make your divorce more equitable, and contact a seasoned Houston divorce lawyer for more information.
What forensic accountants do
Forensic accountants, when employed to help a divorcing spouse, can ensure that spouses' financial disclosures are accurate when compared with tax returns, pay stubs, and other records showing the assets and debts that a marital couple owns. The forensic accountant can identify whether, for example, certain funds that should be shared have been funneled into separate business accounts in an attempt to remove them from the reach of a family court.
Ways that forensic accountants can help in a divorce
Working with your lawyer, a forensic accountant can:
Provide an accurate value for assets owned by the couple
Help a spouse prepare the financial documents and disclosures required to be produced during the discovery phase of a trial, as well as help craft discovery requests to be made of the opposing side to ensure that the most critical financial documents are requested
Determine whether the monthly expenses claimed by a spouse are accurate or inflated, helping the court to assess whether the spouse needs the amount they claim to need in support, or whether they can afford to pay more in support than claimed
Trace assets to determine whether funds or assets which appear on the surface to be separate nonmarital assets were, in fact, marital funds that the spouse has illegally attempted to disguise as separate
Assess the value of a small business owned by a spouse, or of a professional practice such as a legal practice or medical practice
For seasoned, compassionate, and effective legal help with your Texas divorce, contact the Houston Law Office of Maria Lowry at 713-850-8859.