What You Should Know About Enforcing Visitation in Texas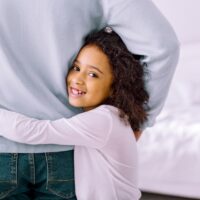 In Texas, child custody and visitation rights are typically established by an agreement made by both parents. If an agreement can't be reached, then a decision set by the family court judge will detail how custody and visitation are split between both parents.
When a judge hears a case regarding child custody visitation, the judge will always take into consideration what is in the best interest of the child. Based on this, a court order will be drawn up detailing custody and visitation rights for both parents.
One of the biggest complaints by non-custodial parents is a violation of their rights by the custodial parent. When this happens, the non-custodial parent does have some resources they can tap into.
Enforcing Visitation in Texas
If you feel that your rights have been violated, your first efforts should always be to try and solve the problem with the other party outside of court. If the two of you cannot come to an agreement, or if the other party is not engaging, you can move forward with legal recourse. You have the option of going through a mediation process with your and the other party's lawyer. If this does not work out, you can have your lawyer file a motion to enforce your visitation rights.
Components of a Motion to Enforce Visitation
Parents who feel their rights have been violated can rely on your visitation order. However, this order must be enforced through proper legal procedures. In Texas, district or county courts are in charge of visitation enforcement.
As part of Texas law, a visitation order should be "clear, specific, and unambiguous as to the duties and responsibilities of the alleged violator."
When you're filing a motion to enforce visitation, several components need to be included. According to Texas Family Code 157.002, your motion should include the following:
Reference to the part of the order that you are seeking to enforce.
An explanation of how the other party is being non-compliant with the order
The request for relief. This is an explanation of what you would like the court to do to remedy the situation at hand.
When you put together a motion to enforce visitation, you need to be detailed in your explanation. This is the part of the process where you need to show evidence that your rights have been violated.
Civil vs. Criminal Contempt
When you file a Motion of Enforcement, you're going to detail which part of the court order the other party is in contempt, or violation, of. There are two types of contempt when it comes to disobeying a court order; civil and criminal. A civil contempt will hand down some sort of punishment that goes on for a set period until the party in contempt complies. Criminal punishment, however, will typically involve a monetary fine and/or time behind bars.
Police Officers Can Only Enforce Court Orders
You may be able to call upon law enforcement to enforce your visitation rights. However, law enforcement can only enforce court orders. This means if you have a verbal agreement or informally written agreement that is not approved by the court, your local law enforcement likely won't be able to help you.
When to Seek Legal Representation
Navigating a violation of a court order can be a complicated process, especially if the violator has shown a pattern of disregard or indifference to a court order. It can be stressful and overwhelming to move forward if you're not sure what the next steps to take are.
Having an experienced family law attorney by your side can help ease this struggle. At the Houston Law Office of Maria Lowry, our dedicated team will fight for your rights and work toward a resolution that meets your needs and those of your children. Reach out today to get a consultation on your case.