How to Hire a Family Law Attorney – A Divorce Planner's Perspective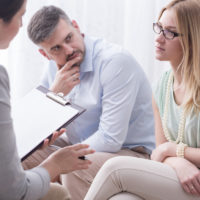 Our friend Sarah Cuddy recently published an article on her blog about how to hire a divorce lawyer. Sarah is a financial advisor, Certified Financial Planner Professional, and Certified Divorce Financial Analyst who specializes in financial planning and investment portfolio management for young professionals, retirees, and yes, people going through a divorce. A large part of her practice involves financial planning pre-divorce, during divorce, and post-divorce.
We couldn't agree more with the sentiments discussed in the article on Sarah's blog. In fact, it's a topic we've discussed on this blog numerous times, both directly (Choosing the Right Divorce Lawyer for You, November 2017) and in related ways (Do I Need a Lawyer for Divorce, June 2019; Taking a Closer Look at Attorney Awards and Evaluations, December 2019). Some of the factors we have discussed related to finding a divorce lawyer include:
The lawyer's experience – Does the attorney focus on divorce or only do it sometimes. What are the lawyer's credentials, and how many years of experience does she have? Has the attorney taken on similar cases to yours or dealt with special issues that might be related to your case?
The lawyer's approach to divorce cases – Is your case likely to go to court, or can it be settled in mediation? Is the lawyer prepared to take whatever approach the case requires? What is your desire for how the case should be handled, and are you and the lawyer on the same page?
Time and access – Is the lawyer accessible to you when you need to speak with her? Is she working on your case personally or assigning tasks to someone you've never had contact with? Are you comfortable talking to the attorney and discussing important personal details related to your case?
Cost – Is the attorney's fee structure explained to you at the outset and is it something you can afford?
In her article, Sarah discusses important topics such as how to search for an attorney and who to ask for references, as well as coming prepared to interview the lawyers you have found so you can determine which one is right for you. We invite you to read Sarah's article here or reach out to her if you have questions regarding financial planning and divorce. If you are thinking about filing for divorce or if you have been served with divorce papers from your spouse, contact the Law Office of Maria Lowry at 713-850-8859 for seasoned help protecting your legal rights with an experienced and efficient Houston family law attorney.